Versatile Portable Design Tool Multi-function Drawing Ruler
It is an innovative pocket-sized drawing tool tailor-made for designers, artists, architects, journal enthusiasts, mandalas lovers, illustrators, tattoo artists,  students and creative professionals.
The multi-functional wings are the cornerstone to the functionality of this product. You will have the flexibility to use whichever wing that meets your needs, whether to draw straight or curved lines, or angles. In this project, we are providing two wings for a variety of functions. Both wings are suitable for US letter / A4-sized paper sheets.

The first attachable wing is a reinvention of the traditional compass. It gives you the power to draw perfect circles, from radius 16mm to 80mm (holes are spaced at 4mm increments). It also doubles as a ruler, which enables you to draw straight lines, angles and beautiful arcs.
A longer version straight wing for drawing bigger circles, from radius 16mm to 140mm.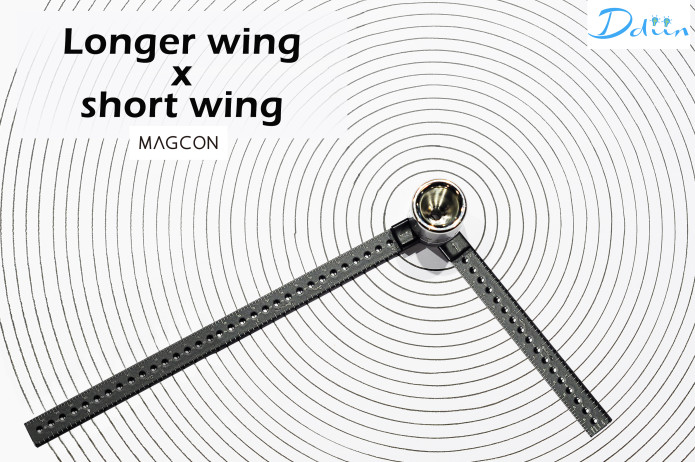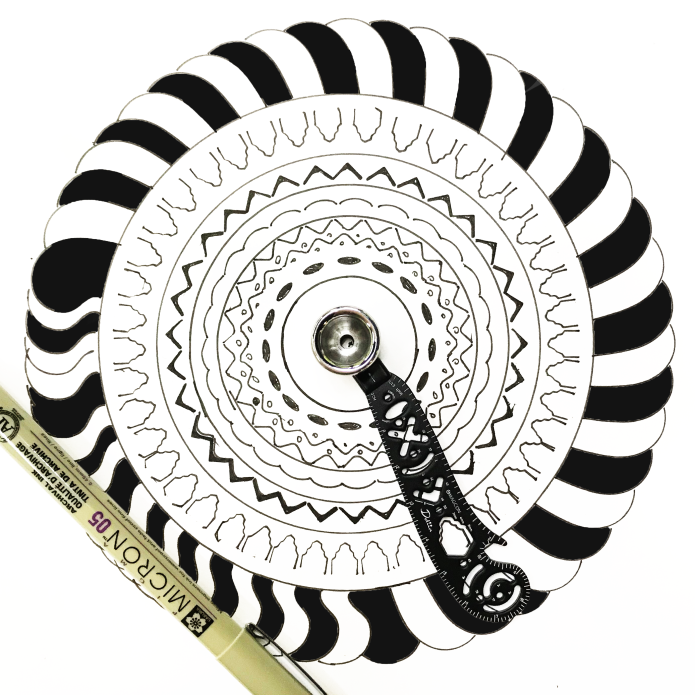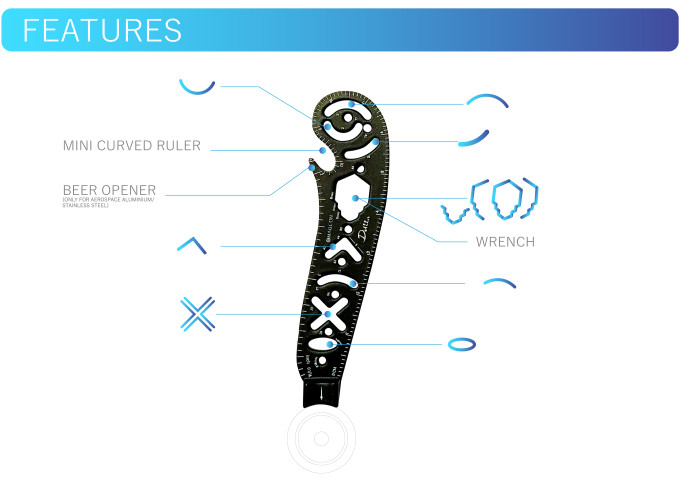 The second wing gives designers the flexibility to draw beautiful curves and angles. Curved lines, arcs, ellipses, hexagons, and circles can be drawn from radius 18mm to 77mm.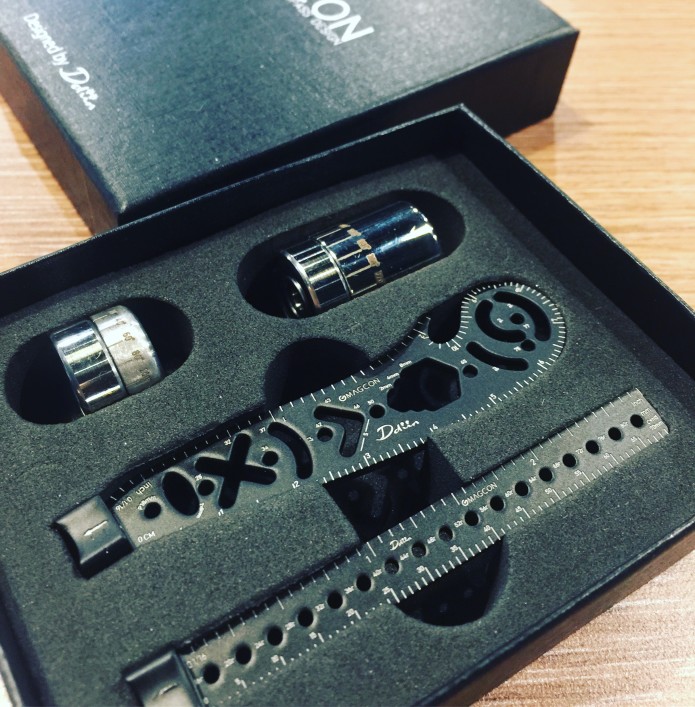 Designers can choose either, or both, of these wings for their creations. Most of them prefer a combo to support their limitless creativity.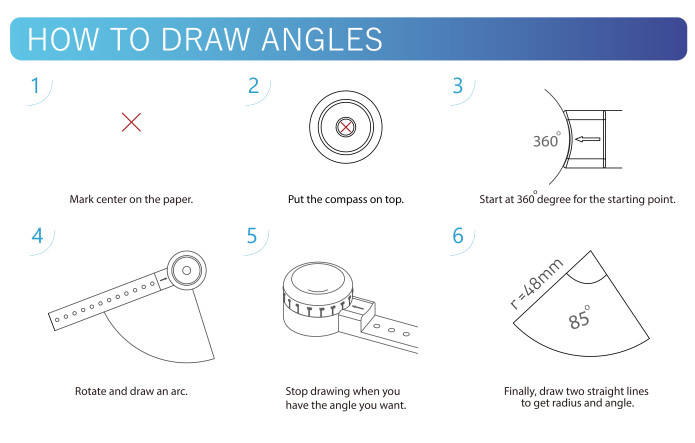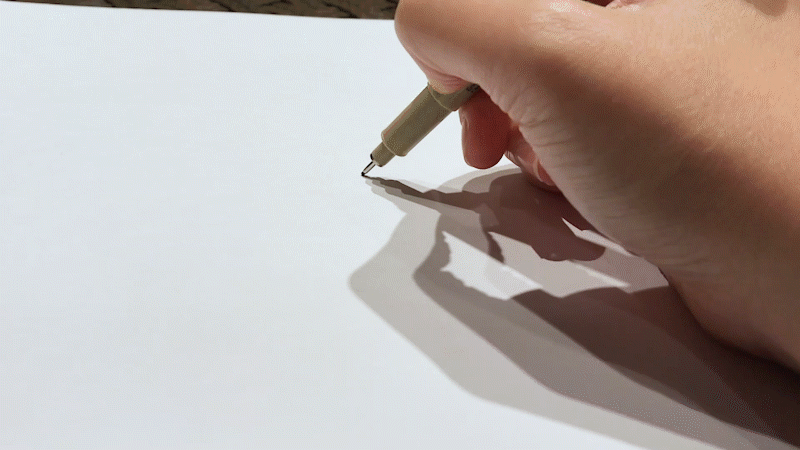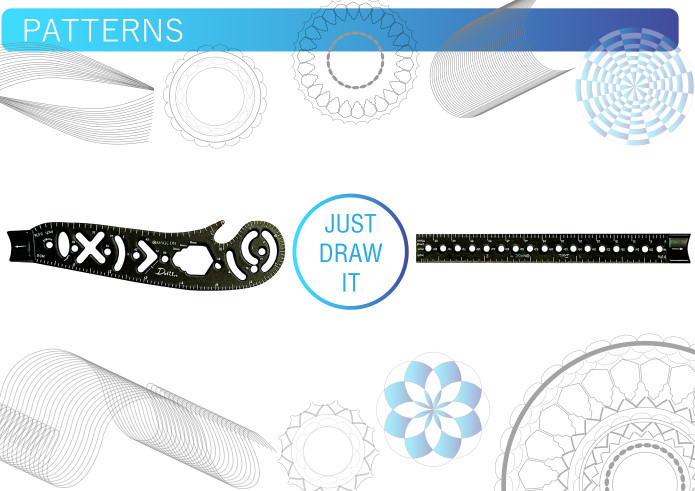 It can be conveniently slotted into a notebook, making it the perfect little bookmark, which is also capable of drawing guide lines and circles. You can use the back side of the wing and book edge to assist faster drawing. 

MAGCON can hold pens of different sizes as long as the diameter is no bigger than 10.8mm. When placed on the desk, it can hold a pen as well as the wings. 

The holes can accommodate various cartridges of pens, pencils and markers.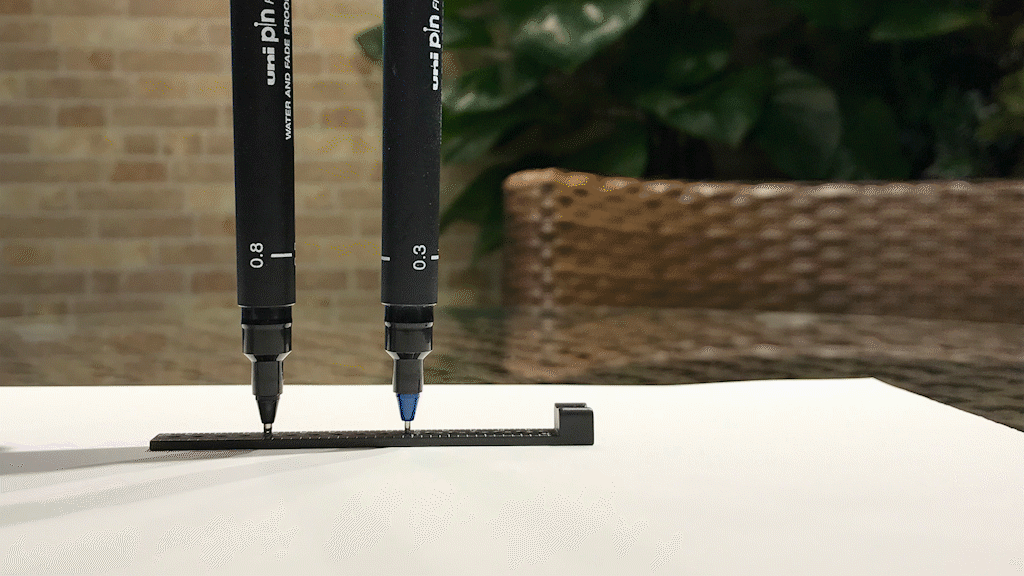 Here comes an interesting twist — did you know that MAGCON works wonderfully as a beer opener? 
To open beer bottles, we recommend using the aerospace aluminium or stainless steel wings since they are much sturdier than the aluminium ones.