Gutter Cleaning Tool-50% OFF TODAY
Preparing To Work On Your Gutters!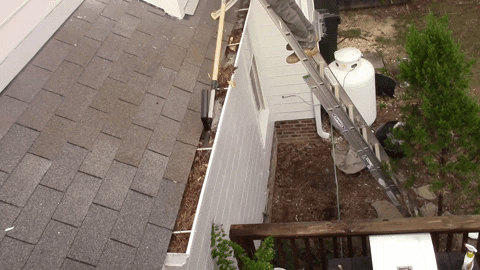 The Gutter Tool is
designed for professionals
in the gutter cleaning industry, but works
easily enough to be used by any homeowner
who wants to clean their own gutters.
Clean gutters easily from a ladder
. All you need is a threaded extension pole, and you can screw the gutter cleaner right on and get to work.
Designed specifically to
get debris under gutter hangars
and help you more
readily reach areas of the roof
. All without having to leave the safety of your ladder.
Gets debris past those pesky gutter hangars more efficiently using an
ergonomically designed hook
! You can also use it to remove debris behind most skylights and other structures on the roof.
Allows for less re-positioning and climbing up and down a ladder
. You can safely clean up to
20 feet
of gutters at a time without moving your ladder.
📦Package Include
:
1 × Ingenious Gutter Cleaning Tool